We are an authorized Microsoft Office 365 provider. Office 365 is a cloud-based collaboration platform offering popular tools such as Word, Excel, Outlook, Azure, OneDrive and many more.
We also specialize in Windows Server management, and can help small businesses and enterprise clients plan, deploy and optimize their Windows-based IT infrastructure. From internal server management, to complex cloud arrays, we have the tools and expertise to help you control IT costs and meet business objectives.
Tucson Office 365 Services
As an Office 365 provider we provide expert service to handle platform management, deployment to end-users, migrations from other platforms, and ongoing support. We can also assist you in migrating from outdated microsoft systems to their latest cloud platform.
Remote Working with Microsoft Teams
Improve communications and support remote workers with the Microsoft Teams app. Teams provides a secure way for businesses to collaborate from anywhere with chat, video conferencing and secure file sharing.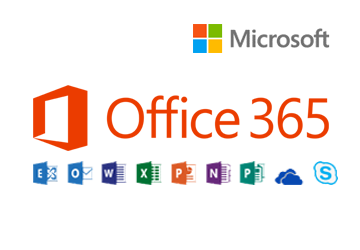 With dozens of apps and add-ons, you'll increase productivity, mobility and user satisfaction with Microsoft Office 365. We provide access, support and management for:
Outlook
Calendar
Excel
Word
PowerPoint
Teams
Dynamics
SharePoint
OneDrive
Delve
Azure
Windows Server
For questions about Office 365, or Microsoft products give us a call. Our technicians and IT support staff is based in Tucson, AZ.